Savory Waffles with Cheddar and Chives
These savory waffles with cheddar and chives work equally well for breakfast, brunch or dinner. Top with a fried egg and a dollop of sour cream for a truly excellent meal.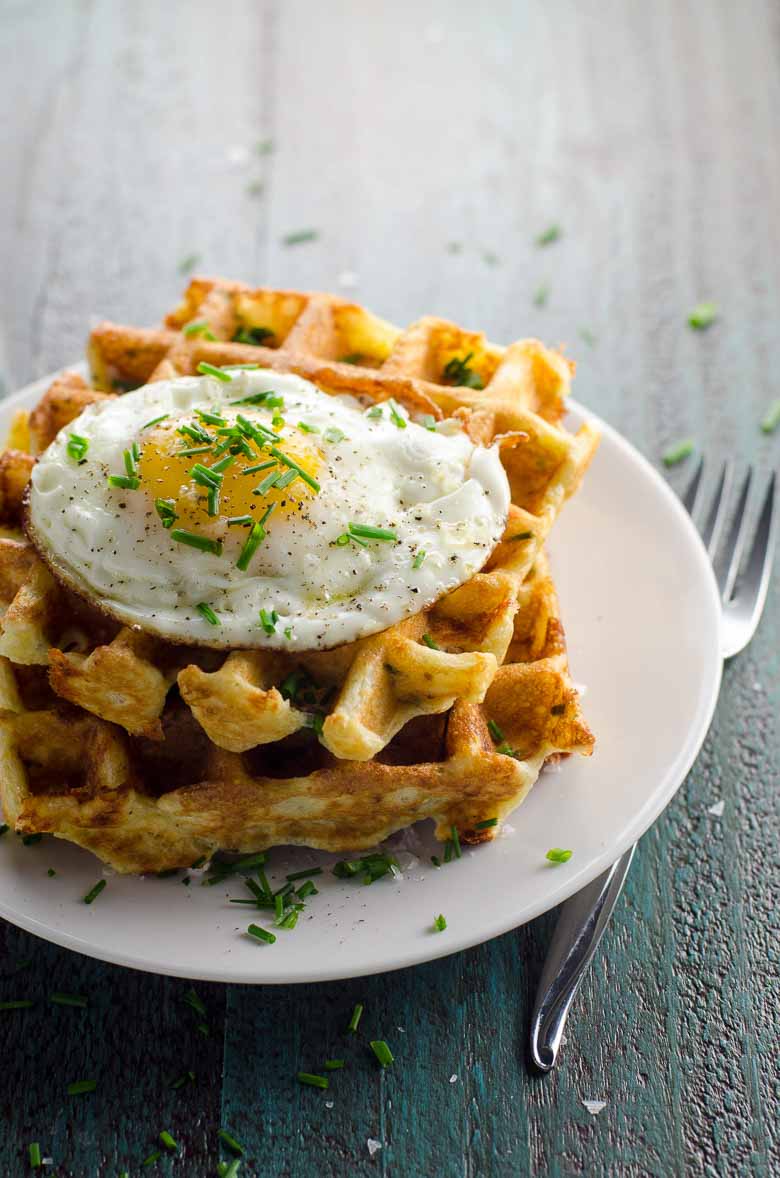 Tip
I don't take the buying of single-purpose kitchen tools lightly, but we could not be happier with our waffle iron. This is the
waffle iron
we've had for a few years now, and I'm still as madly in love as ever.