Thank you Wild Selections® for sponsoring this post. For a more sustainable meal, be sure to check out Wild Selections® premium seafood — it's always healthy, always Marine Stewardship Council certified, and always delicious! If you like, you can shop for this wild-caught, sustainable tuna right from the photo below. The modern world, am I right?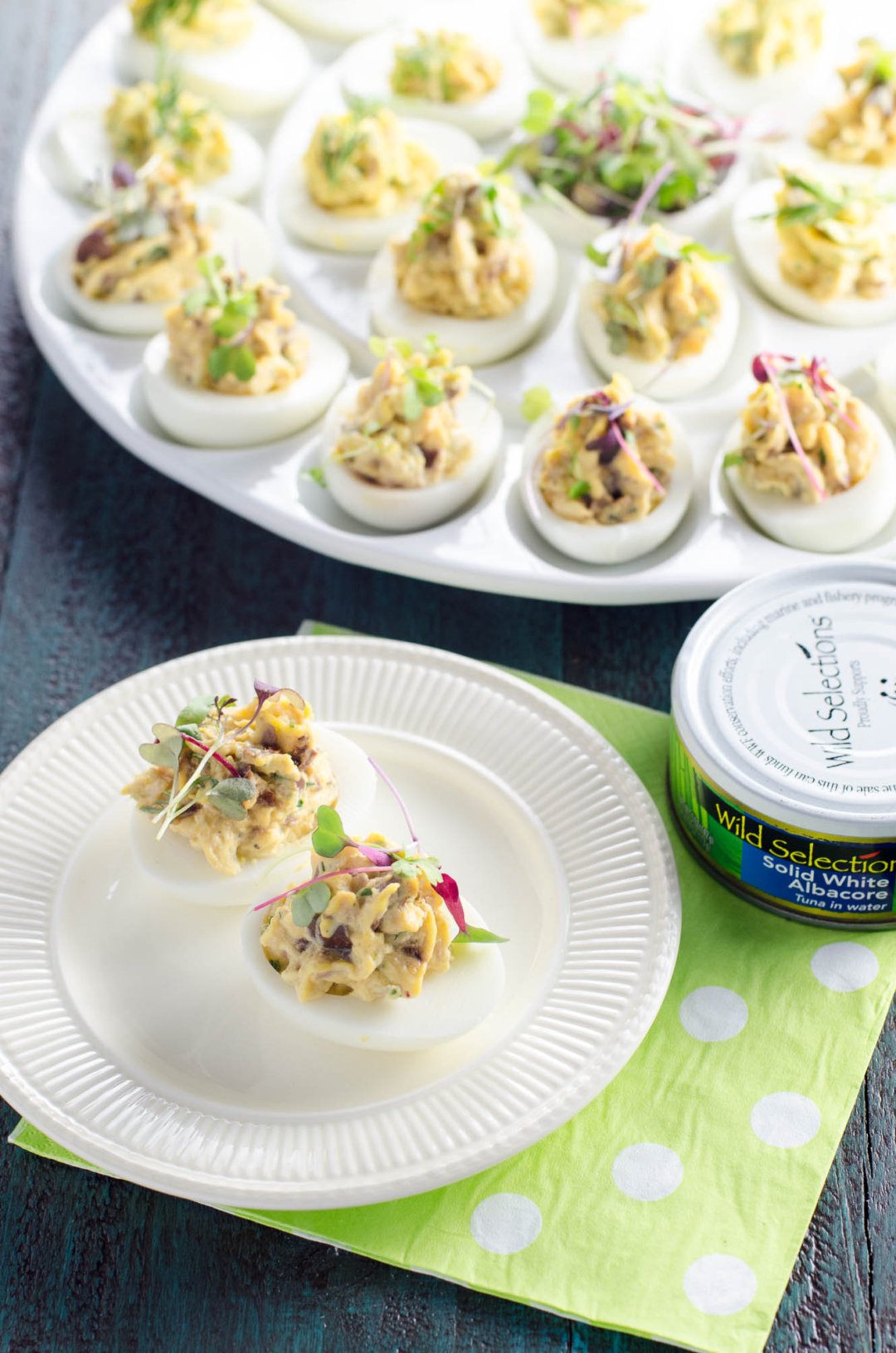 So. I've been on kind of a deviled egg bender recently. I think the month or so leading up to Easter put me in the mood. Though of course, tastefully(?) disheveled, inadvertent contrarian that I am, I neither made nor consumed any deviled eggs for actual Easter this year. Let's just say I've since been making up for lost time as a sort of debt to society.
The thing is, it's tough to get bored of deviled eggs unless you're, shall we say, creatively challenged. There are so many fun and easy ways to make something extra-special from a simple, perfect hard-boiled egg.
Today we're all about the Niçoise Deviled Egg, a super-savory, totally fabulous mashup of two classic dishes: deviled eggs and salade Niçoise. There are three perfect little umami-bombs packed into this recipe: olives, sun dried tomatoes, and tuna.  (more…)